IT Security for Businesses around the Chicago Area
Chicagoland Cloud's IT Security comes in many forms.  From equipment that you can see in your office, to services not seen because they are in the cloud, your business can be assured we are staying current with the latest trends and offerings to keep you and your business protected.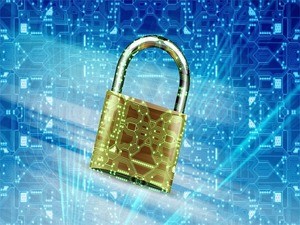 Here is why many businesses depend on Chicagoland Cloud to handle their IT Security needs:
Dark Web Monitoring - We watch your domain on the dark web and alert you if we find any breaches or compromises with email addresses within your business.
Cybersecurity Training - Keeping your staff up to date and trained with concise content and reportable metrics to show your staff is taking cybersecurity seriously.
Email/Spam Protection - Stopping potentially damaging emails from ever reaching your company mailboxes.
 Managed Firewall - Chicagoland Cloud will manage and monitor your firewall for problems and let you run your business.
Endpoint Security - Protecting your workstations 24x7 to prevent and eliminate threats on company resources.